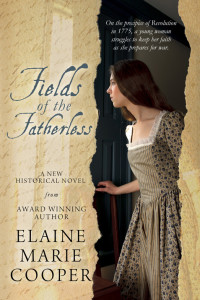 © October 22, 2013
Lighthouse Publishing of the Carolinas
Historical novella
$3.99 eBook; Print $11.66
In 1774, Massachusetts isn't exactly the safest place to be, what with the Red Coats and all, trying to keep the colonies from declaring Independence from England. Young Betsy Russell is about to learn one of those life lessons that only experience can teach. Just who is the enemy, after all?
When their home community of Mentonomy Village becomes a hot zone battle ground in the spring, Betsy must choose to fight her prejudices and fears or give in to hatred. After her father is murdered, Betsy's neighbor begs for help caring for wounded soldiers in her home. One of the men is eventually claimed and taken away by family. The other is a lobster back, a British soldier, an enemy, alone and mortally wounded. How could anyone find it in her heart to give aid to those responsible for the death of her father, a cripple old man, unarmed, on the doorstep of his home?
Fields of the Fatherless is a soul-searching read, meant to encourage the reader to look inside our own hearts and examine our prejudices and hold them up to the light of Christian love and charity. Are we better persons for defending our rights no matter the circumstances? For holding our ground, no matter how or why?
Join Betsy and her family as they experience life during this tumultuous time in American history, with all the laws and customs, culture and speech, life and death, packed into this great short read. For those who love history, Fields of the Fatherless will touch your spirit. Especially interesting is the author's note at the end, detailing the inspiration behind this story.
About the author: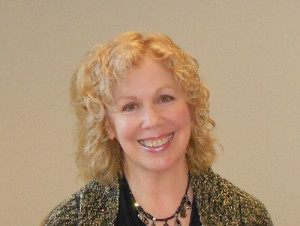 Novelist Elaine Marie Cooper is the author of
The Road to Deer Run
,
The Promise of Deer Run
and
The Legacy of Deer Run
. Her passions are her family, her faith in Christ and the history of the American Revolution, a frequent subject of her historical fiction. She grew up in Massachusetts, the setting for many of her novels.
Elaine is a contributing writer to
Fighting Fear, Winning the War at Home
by Edie Melson, and
I Choose You
, a romance Anthology. Her freelance work has appeared in both newspapers and magazines, and she blogs regularly at
http://ColonialQuills.blogspot.com
,