Thank you to our viewers, fans, and voters—this was a near record-setting post view for our five authors. Congratulations to all of you.
Congratulations to this month's Champion,
Cindy Thomson, and Sofia's Tune!
Released November 1, 2015
Ebook - $4.99
Print: $14.99
For Kindle:
Sofia's Tune (Ellis Island Book 3)
In Sofia's Tune, we meet Sofia Falcone, a young woman who has been living in New York only a short time when she is stunned to discover a family secret, one that soon sends her beloved mother into a mental institution. Scrambling to keep her job and care for her mother, Sofia is convinced confronting the past will heal all wounds, but her old world Italian family wants to keep the past in the past.
During this time, she encounters Antonio, a Vaudeville pianist with a street-smart dog, seeking to discover why his father was mysteriously killed. Their crossed paths uncover a frightening underworld in Little Italy. Bringing the truth to light may cost Sofia's mother's sanity, Antonio's career, and the livelihoods of countless immigrants. Change is on the horizon, but it may not bring what they expect.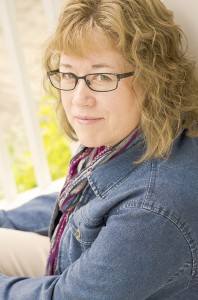 Hi! I'm Cindy. Here's a little about me so you'll know what kinds of things to expect here.
For as long as I can remember I've made up stories. When I was a teacher I thought about writing books for children. However, when I finally began writing a novel, I turned to my genealogy research and wrote a fictionalized story of my ancestors. That novel is still unpublished, but my interest in my roots, which go back to Ireland, Scotland, and Wales, sparked an interest in Irish history.
My newest historical fiction series was released beginning in 2013 by Tyndale House Publishers. Set at the turn of the 20th century in New York City, the Ellis Island Series follows the lives of new immigrants as they struggle to find their place in America. Along the way they will find friendship, love, and renew their faith in God. Each will focus on an important icon introduced at that time. The first book,
GRACE'S PICTURES
, will involve the Brownie camera, which opened photography to the masses. The second,
ANNIE'S STORIES
, will focus on the book, The Wonderful Wizard of Oz, which changed children's literature. The third book is
SOFIA'S TUNE
, and features the theme of the advertising icon, His Master's Voice. Plans for future books include a sequel to my first novel, and more stories set in ancient Ireland

.
Visit Cindy's website for some great info!