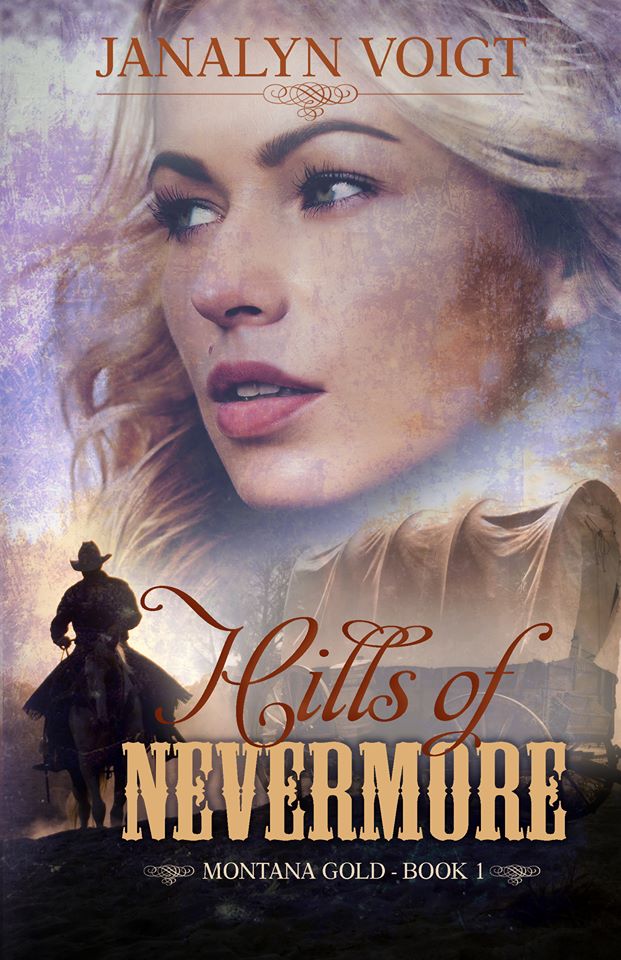 Hills of Nevermore, Montana Gold Book 1
Mountain Brook Ink Publishers
May 1, 2017
Inspirational historical romance
Electronic: $.99
Buy on
Amazon
About the Book
Can a young widow hide her secret shame from the Irish preacher bent on helping her survive?
In an Idaho Territory boom town, America Liberty Reed overhears circuit preacher Shane Hayes try to persuade a hotel owner to close his saloon on Sunday. Shane lands face-down in the mud for his trouble, and there's talk of shooting him. America intervenes and finds herself in an unexpectedly personal conversation with the blue-eyed preacher. Certain she has angered God in the past, she shies away from Shane.
Addie Martin, another widow, invites America to help in her cook tent in Virginia City, the new mining town. Even with Addie's teenage son helping with America's baby, life is hard. Shane urges America to depart for a more civilized location. Neither Shane's persuasions nor road agents, murder, sickness, or vigilante violence can sway America. Loyalty and ambition hold her fast until dire circumstances force her to confront everything she believes about herself, Shane, and God.
Based on actual historical events during a time of unrest in America, Hills of Nevermore explores faith, love, and courage in the wild west.
My Review
Two lost souls risen from the ashes of loss of opposing hardships find freedom, redemption, and a new start on the American frontier.
A privileged young woman with a big lie on her heart feels she'd been dealt God's justice when her new husband dies and she's left to fend for herself and her newborn. A circuit preacher faces his sense of inadequacy when he sees little reward for his labors in the wild west just opening up to fortune-hunters and the fast life that goes with it.
America Reed and her infant daughter Liberty hitch up with a wagon train heading for Idaho, and befriends another woman and her teenage son who have suffered the terrible drowning loss of Addie's husband on the route. The wagon train breaks up when they reach a settlement near which a gold strike entices many to stake their claim. America is disheartened by the roughness and wild antics of the west. Unwilling to return to her wealthy disinterested and dysfunctional home in St. Louis, she does the best she can, partnering with Addie who plans to open her own restaurant. When strange feelings over a circuit riding minister tickle America's conscience, she knows she must spurn his interest in her lest he, too, serves as punishment for her sinful past.
Shane Hayes, an Irish immigrant so desperate to meld with America that he's changed his name, faithfully follows God's call to keep religion alive in a land determined to profane it. Hoping to make great advances for the Lord, he practices what he preaches by turning the other cheek and eye and jaw so often he loses the respect of those he wants to reach. To top it off, he's become distracted by a widow who obviously needs Christian charity in light of her situation…and succeeds in securing more than his Christian love. Trying twice to convince his superiors he's not fit for his call, one last piece of advice and encouragement from his friend helps Shane find his way.
Vogt's research and use of recorded events bring this story of redemption and romance alive. The side stories all effectively channel the tale to a satisfying conclusion. Told in multiple viewpoints, those who enjoy reliving the wild west will enjoy this vicarious visit to the birth of Virginia City.
About the Author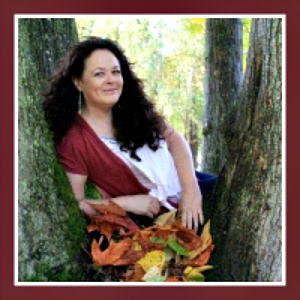 My father instilled a love of literature in me at an early age by reading chapters from
The Wizard of
Oz, Robinson Crusoe and other classics. When I grew older, and he stopped reading bedtime stories, I put myself to sleep with tales I "wrote" in my head. My sixth-grade teacher noticed my penchant for writing and encouraged me to become a novelist.
I'm considered a multi-genre author, but I like to think of myself as a storyteller. The same elements appear in all my novels in proportions dictated by their genre: romance, mystery, adventure, history, and whimsy.